Every company tries to hire the best talent available. But there is more that goes into building a winning team than just gathering a group of talented individuals. Teams are built consciously, with an emphasis on winning behaviours.  Building a great team will take  focus, time and of course some effort.
Steps for Building a Winning Team
In our 6 years as Sydney's leaders in Team Building activities, we have picked up many tips and tricks along with way and seem some truly amazing teams in action.  Plus, after most of our 200 events each year, we ask the winners to reflect on what made them the winning team.  We have distilled all that specialist knowledge into an infographic called Formula for Building a Winning Team.  Please enjoy, like, comment and feel free to share it with your own audience.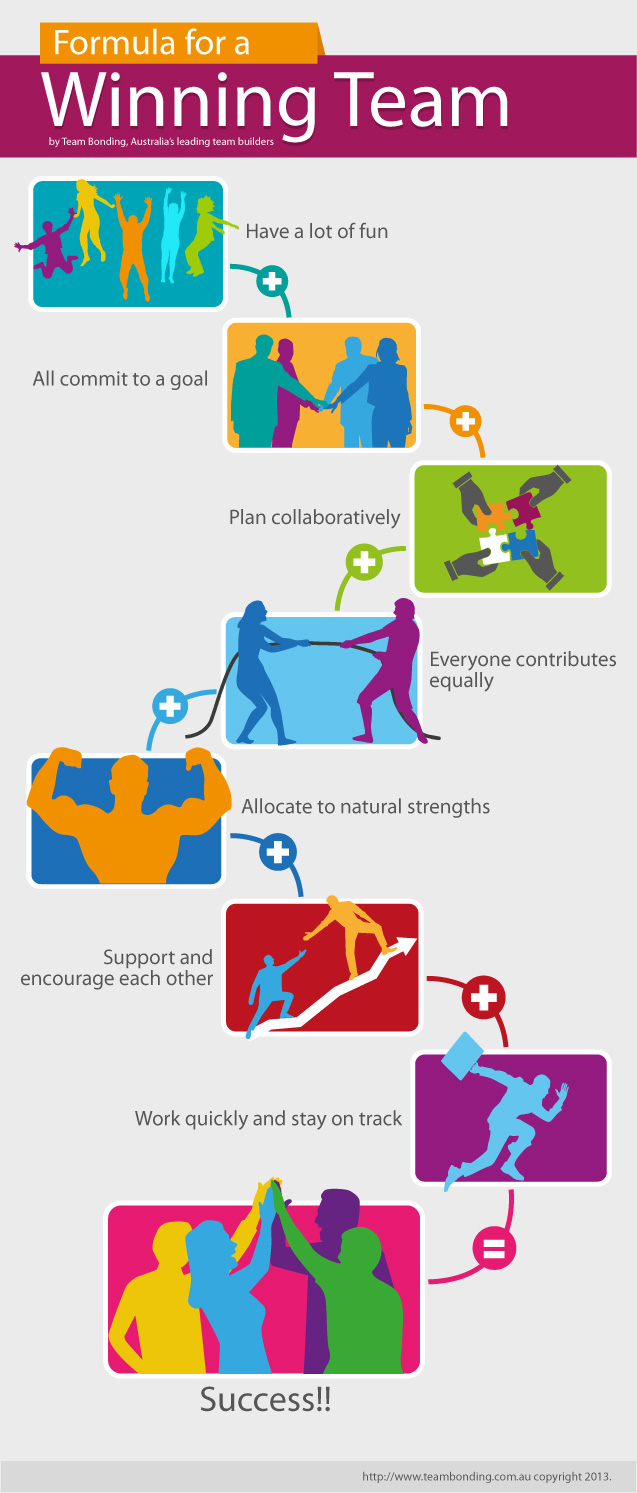 What are some of the things you focus on when building a winning team? We would love to hear your say in the comments below.