Get In Touch to discuss
your next team event.
1300 GO TEAM
(1300 468 326)
My company had a fantastic event recently with Team Bonding. Originally planned as an Amazing Race event in the city, Kerri at Team Bonding could not have been more responsive and easy going about changing plans at the last minute.  We ended up with an indoor games event (Game Show) and it was absolutely fantastic. I think it was almost better than the race!
We all got to work with each other in our teams and as a company we all got to see each other all day and have a good laugh.
I highly recommend Team Bonding for for any corporate event. They were flexible, easy going and very professional.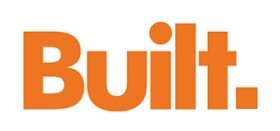 Thanks so much for your email and your lovely comments. The team had a great time yesterday afternoon and appreciated he seamless and flawless organisation of the activity. Janell was a delight to work with and I've had great feedback all round from the team.
We can't wait to see the photos from the day – I'm sure we'll all have another good laugh again when we see them.
I just wanted to thank you very much for organising a fun, memorable and hilarious evening of games for our staff on Friday night. (Laugh a Minute event)  Just as you promised, everyone took to it really well and were laughing and doing hysterical things. Everyone is reflecting and talking about it in the office this morning, it's so great.
Please also pass on a huge thank you to Ben and Talis. They were both lovely to have at our event and they ran the activities really well. It flowed right through without a break, which was perfect and left everyone lots of time afterwards to have a dance before the event finished.
I couldn't have asked for it to run any better. Huge success. It achieved everything we were hoping for – team bonding, competitiveness, laughter, fun and moments no one is going to forget anytime soon!!
Thank you very much.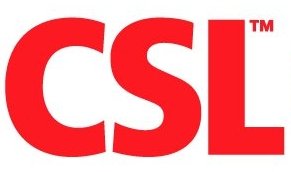 I cannot express the appreciation on the experience we had yesterday with your beautiful friendly staff and great entertainment.
It's not easy pleasing and arranging an event for a group of 25 people with so many requirements. You guys nailed it – I am so happy with the feedback and compliments I received on the day and still continuing today.
So I personally would like to say a huge thank you for making this event such a successful memory.
Kindest Regards, Leeanne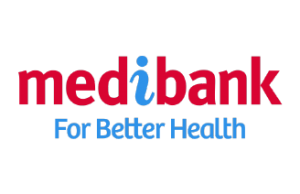 Thanks for your note. We had such a great afternoon, I have had nothing but positive feedback from the team. It was so well organised and the facilitators were just lovely, it was a completely seamless experience from start to finish. The course was great and it was fun to get out and see so many Melbourne landmarks together!
I would absolutely recommend you to any other teams in the company looking to do a team bonding event and we have all been talking to our wider Human Resources team colleagues about the experience already.
Kind regards, Justine

We had a fantastic day and the office has not stopped talking about it. The pictures were circulated this afternoon and there were plenty of laughs and stories shared.  Your team was extremely helpful and very encouraging.
The only feedback I have is positive. It was such a perfect day and we feel we got exactly what we wanted to get out of it. Team Bonding! There is a really positive vibe around the office and I thank you for helping us achieve this.
Thank-you also for your generous offer. I shall be sure to share this with our team and hopefully am able to make use of it before the years end.
I will be sure to keep your organisation in mind when booking any team bonding exercises! Kindest Regards,  Melissa

Thanks so much for your email and for the attached photos – they were fantastic and really captured the day for us.
From our point of view we all felt that the day went really well and everyone commented on how much fun all the tasks were. Alex, Fran and Damon were great to work with and they made the whole event run really smoothly. Their directions and instructions were really clear and easy to follow – overall the whole event was organised really well.
I would also like to thank you for making the planning of this whole event so easy – with just a couple of phone calls and a few emails, it all seemed to fall into place.
I am also sorry that we didn't get to meet, but Alex and her team did a great job in your absence and hopefully if we get back to Sydney again, we may touch base with you again.
Thank you again for making it such a great day, regards, Anna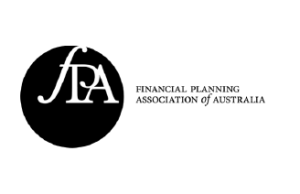 The biggest thanks for Friday. Wendy, Kelly and Mark were fantastic. So helpful and fun and friendly. Everyone in my office provided great feedback and thanked me a million times that they got to have so much fun. I just loved that I didn't have to do anything or worry about anything – it was so so easy for me as the organiser.
Everyone even loved all the warm up exercises. So much fun changing what we usually think about all day.
I really appreciate all your help Jane. It was an amazing day out!!!!!!! Cheers, Wendy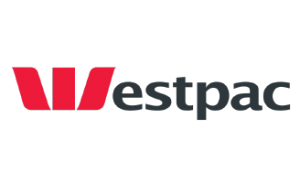 I'd just like to say a HUGE thank you for the event!
The glowing feedback hasn't stopped since Friday, everyone had a fabulous time and so many people have asked me to pass on their thanks to you and the team. Especially from the point of view of organiser, I am extremely thankful with regards to efficiency and enjoyment factor; everything ran so smoothly and we've had nothing but rave reviews ever since.
I've passed on your details to both internal and external colleagues already and will definitely keep your team in mind for future events.
We received the memory stick yesterday and I will get those photos out ASAP; I'm sure they will provide endless amounts of entertainment!  Again, we really appreciate all your efforts, had a great time and wish we were doing it again this Friday. Kind regards,  Katie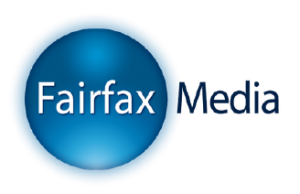 Thank you for your email. Yes, we were a little worried about the weather but we remained positive and it paid off! Everyone who participated in the Amazing Race and such a great time. They all thoroughly enjoyed it and I've had numerous positive comments from everyone. We are all looking forward to see the photos.
A BIG thank you Wendy and the team for all of their energy and professionalism that they brought on the day. Our HR team and loads of fun!
It has been a pleasure working with Team Bonding during the lead up and on the day.
Regards, Allison
Team Bonding is renowned for creating and managing fun team building events. We facilitate rewarding, laughter filled activities for groups in Sydney, Melbourne and Brisbane
Call us now on 1300 468 326
This error message is only visible to WordPress admins
Error: No feed found.
Please go to the Instagram Feed settings page to create a feed.
© Team Bonding 2021   |   All Right Reserved. Styled by IT Company