At Team Bonding, we reflect on what creates great teamwork in the strangest of places, this week it was a movie we watched on a recent flight – a great recent blockbuster – The Avengers.
The Avengers was a brilliant demonstration of teamwork and a master class on effectively managing difficult personalities. Here at Team Bonding we are always looking for ways to help teams work better together. Let us look at What The Avengers can teach us about Team Work.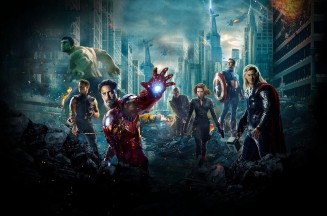 The key premise of the movie is the assembly of a team of superheroes, each with unique abilities, personalities and motivation. The team is made up of snarky billionaire Iron Man (Robert Downey Jr.), Norse god Thor (Chris Hemsworth), anger management class failure The Hulk (Mark Ruffalo), all-American guy Captain America (Chris Evans), sexy spy Black Widow (Scarlett Johansson), expert marksman Hawkeye (Jeremy Renner) and covert ops leader Nick Fury (Samuel L Jackson). 
The movie repeatedly points out to the audience that it is not easy to bring together a group of talented individuals with differing motivations. What makes The Avengers special is that we get to see the superheroes learn to work together as a team and therefore team heroics is celebrated more than individual heroics in the movie. Throughout the movie we learn that some visions are bigger than one individual and some challenges are too great to face alone.
The same point can be made for the business world. Working in a team is a natural part of today's work environment and employees need to learn how to not only function as part of a team, but to succeed as part of a team. We all have our special abilities which in isolation make us wonderful but, it's when we mix our talents with others that we can achieve great things.
This is something we work hard to help companies do here are Team Bonding. We have a unique variety of tasks and when combined creates winning team building events. We have found that mixing departments and groups brings great results. Each person brings their unique talents and when mixed can turn individual superheroes into superhero teams.
Before we go, we would love to leave this team management tip we learned from The Avengers.
Play to Your Employees' Strengths
Every Avenger had his or her own strengths and weaknesses. Teams work at their best when leaders understand the skill sets of all members and how to put these abilities to good use. Some members of our teams might have two unique skills sets. When Captain America needed technical advice he turned to Bruce Banner. When he needed to just smash things, he called on the Hulk.
This is a vital lesson to learn when building teamwork within organizations. For example don't put your "Hulk" in charge of volatile situations where hurt feelings can escalate into loss of business. Instead use those aggressive skills somewhere they might be appreciated, like in a negotiation where you need someone who won't back down. Knowing the strengths of your group will allow you to use members where they're most needed, and avoid putting them into situations that don't align with their talents.
The result is what all teams strive for: The team-as-a-whole is greater than the sum of the parts. 
Need help building your team? Looking for team building activities which play to the strengths of your team members? Team Bonding are experts in matching our events to your team, and customizing to suit you perfectly. Visit our activities page to see which event is best your your team!