Make Corporate Retreats entertaining and enjoyable
Many businesses implemented work-from-home since covid 19 pandemic. As hybrid working is grown, the demand for enjoyable corporate retreats has skyrocketed.
With more and more of us being isolated for at least part of the work week, it is more necessary than ever to schedule structured face-to-face meetings.
THE DEMAND FOR ENJOYABLE CORPORATE RETREATS
The inadvertent hang-time that occurs when groups meet face-to-face serves to lay the groundwork for effective team bonding. Planning organized time will lay the groundwork for the effective utilization of free time. Spending both organized and unstructured time as a group allows for the development of trust, and the opening of channels of communication, and improves team collaboration.
Entertaining, enjoyable events involve both planned and unplanned activities time.
Retreats that contain fun team bonding activities that provide more opportunities for team building.
It's a good idea, to begin with, a scheduled activity. A professionally coached team bonding event or icebreaker is ideal. Adding value to this is very important. As a result, you'll have ample time to make it a team bonding and enjoyable retreat.
Corporate Retreat Objectives
You should have retreat goals, Include these two objectives –
The first is to have fun. So, by achieving your primary aim of creating an experience, you'll be on your way to achieving it. Try instilling trust and communication among teams will foster efficiency, creativity, and a more positive culture. There will also be less conflict because individuals who are familiar with one other are better at resolving the daily or weekly interpersonal conflict that is a normal element of any organization.
The second step is to incorporate some work themes. It is not only acceptable but also desirable, to schedule time around your job. You want to instill some collaboration-based activities that are timed natural tension between work and pleasure.
Some of Our activities to consider
You should have more than one outside activity to guarantee you reach your objectives. Here are a few of the Team Bonding activities:
1 Alfresco Bonding
Alfresco bonding is an outdoor lunch in one of Sydney's beautiful parks that begins with some of our most entertaining, and fairly energetic outdoor team-building lawn activities. For your team's enjoyment, there is a fun picture challenge, group games, and general lawn activities. There is also Dine for Picnics for which there are some amazing value packages.
2 Sydney Jetboating – Thunder Boats
You don't mind getting splashed. The jetboating adventure will toss you about, get your heart beating, and completely soak you. Detours are a part of our races, and the most thrilling is the Experience with jetboats.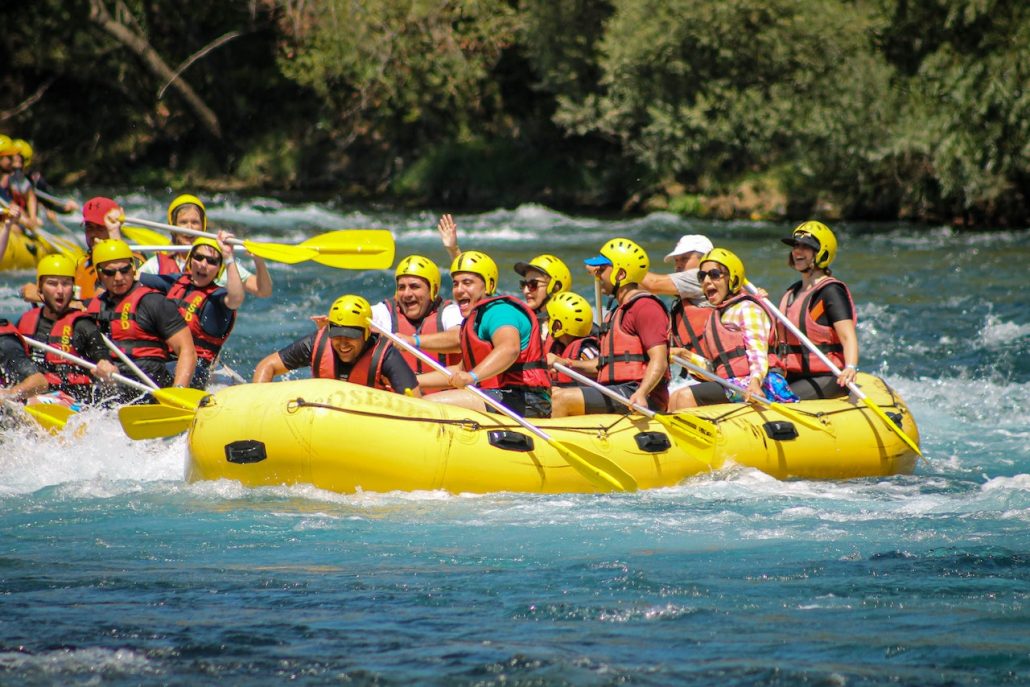 3 Mini Olympics
Mini Olympics is a lively and dynamic outdoor team event that updates traditional events with a humorous twist. Your entire team will share a good laugh and a varied outdoor team-building event. This will suit teams of all ages, fit and unfit, small and large…and anything in between. This event is ideal for energetic teams looking for some friendly competition in the beautiful outdoors.
The Mini Olympics are organized in the same manner as a sports carnival or Olympics games. Teams compete for points at three or four primary stations: track events, field events, and cheer squad or circus abilities. Throughout the event, your teams will rotate through all of the stations, allowing everyone to partake in everything.
4 Murder Mystery
You want a one-of-a-kind event that is completely interactive and proven to inspire collaboration and teamwork. Then a Murder Mystery event is ideal for you, as it promotes teamwork, deduction, analysis, and listening. Most importantly, they are a lot of fun!
It's ideal for new teams looking to get to know one another better, as well as experienced groups looking to try something new and exciting.
If you are looking for Corporate Team Building events for your team visit here.