One of the biggest complaints about the concept of team bonding exercises today is that they are often organised over a number of hours or are held in hard to get to areas.
For busy working professionals this can be off-putting: not only will your whole day be taken up by such an exercise but it might involve travelling to remote areas when you really just need to be close to the office.
With this in mind, Team Bonding has thoughtfully designed its Amazing Race event to be the ultimate "goldilocks" team bonding concept – it's not too long and not too short ("it's juuust right!"). The activity is based on the game played on TV's the Amazing Race and involves a number of team-based challenges in and around specific locations. The Amazing Race normally lasts for around two hours (with about 45 minutes walking time), with the whole event wrapped up within two and a half hours (shorter than some business meetings!). Participants who would prefer to walk a shorter distance can be accommodated as well. Depending on individual requirements it can be run in the morning or afternoon, making it the perfect flexible team bonding event for busy employees or an executive management group.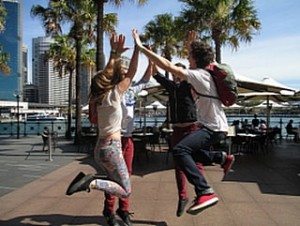 The other great advantage of the Amazing Race concept for corporate teams is that the activities are based in and around convenient locations in Sydney, Melbourne and Brisbane. Forget about having to board a bus and trek out to some country location (probably with poor mobile reception). Some events even require participants to stay overnight, which can be difficult to arrange for staff and management, especially during certain busy periods during the year. Team Bonding has cleverly designed this activity to take advantage of the fascinating and inspirational locations found in our beautiful capital cities including Coogee, the Botanic Gardens and The Rocks in Sydney, the Royal Exhibition centre and Federation Square in Melbourne, and Southbank in Brisbane.
Planners often find it difficult to find a team bonding event that will suit everyone. Some involve vigorous activities or challenges that not everyone in their group will be able to participate in or feel comfortable doing. Some events only involve exercises or activities that are easy to do but do not provide enough challenge. Again, Team Bonding has carefully crafted the Amazing Race along the "goldilocks" principal: to be accessible to all, while still making it fun and both physically and mentally stimulating enough to provide a real challenge for all participants. Team-based treasure hunts and a variety of checkpoint challenges help to foster team bonding as well as a little friendly competitive rivalry between the groups. At the end of the event, participants meet up at a local watering hole to wind down while the scores are tallied. At the end there is a presentation of the winners as well as reflections on the individual teams' performances.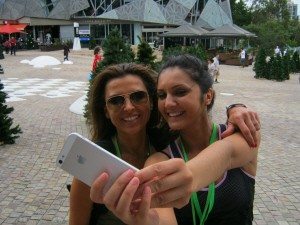 Feedback from participants is universally positive on the diverse range of interesting, fun and unique aspects of the Amazing Race. Contact Team Bonding today to find out how they can help you plan your next corporate activity!