Are you struggling to find great Team Building Ideas?
One of the most important aspects of a successful team building activity is supporting people to have a positive experience with challenges or tasks in an unfamiliar environment.  This slight move outside their comfort zone helps them to learn more about themselves and their colleagues.  We've found that many companies can find themselves booking the same type of activity, year in, year out. This is fine if you're just after some pre-Christmas entertainment or something to do at an end of financial year gathering. But if there are new people on a team or you want to inspire your troops to bigger and better things, you may want to consider changing things up a little. Given the need to set a challenge, most companies struggle to come up with great team building ideas.
Luckily, Team Bonding understands the importance of different and unusual team building ideas that help to keep things interesting. We offer a number of specialty activities that range from tasting food to solving murders and learning about Aboriginal art and culture. Let's look at just some of the unique group activities for team building that we offer.
Check out these great Team Building Ideas
Circus Skills Workshop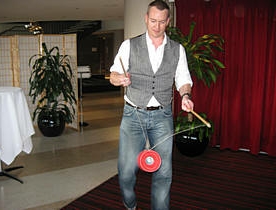 This is a great team event and very different to anything else we offer. Your group will be introduced to some unique equipment like devil sticks, diabolos and poi and let loose to master whichever games they prefer with the help of a super talented coach. Mastering a skill like juggling is genuinely rewarding and it requires persistence and a calm, patient approach (it is quite "zen"). I've witnessed often what a great feeling of accomplishment people have when they start to see some results and of course there is lots of laughs as you learn!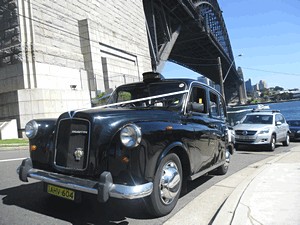 London Cab Rally
Everyone loves a treasure hunt, and this one comes with a twist – your team gets to compete in an "Amazing Race" type challenge in an iconic London Black Cab! Best of all, you even get your very own driver, so can focus on finishing the checkpoint tasks that are scattered in and around the best parts of Sydney including Elizabeth Bay and Luna Park in style and comfort. The London Cab Rally is ideal for groups of up to 30 people, and lasts for around 2.5 hours, with a well-earned drink at a pub in Circular Quay to finish.
Taste Food Tours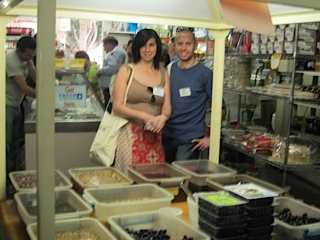 The Taste Food Tours are one of Team Bonding's newest activities, and are run in partnership with The Benevolent Society as a social enterprise. There is a choice of two tours – the first in Belmore (called "Global Tastes") and the second held at Strathfield (the "Seoul Food Trail"). Groups are guided through a number of locations by food experts, with tastings along the way. The Tours generate income for the local businesses and help fund social programs for the community. These tours are a fantastic way for small groups to bond over some of the best food Sydney has to offer!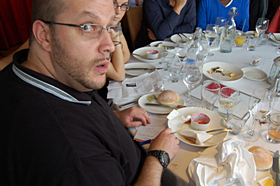 Murder Mystery
If you're looking to add a unique twist to a corporate dinner or function, consider Team Bonding's Murder Mystery. The activity is fully managed by Cloak 'n Dagger, and involves clever role-play and a "murder" scenario which can be tailored to your requirements. Participants are actually the last to know what's going on as a murder" takes place, and they are asked to play detective by interviewing witnesses, finding clues and the culprit. The Murder Mystery suits larger groups, from 20 to 100 people.
Aboriginal Art and Culture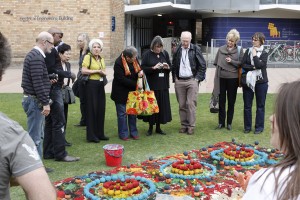 In this activity leading Aboriginal artist Walangari Karntawarra holds a session for smaller groups (up to 35 people) on the meaning and symbolism used in Aboriginal painting and culture in general. As well as the talk, time is given to open discussion and questions, allowing participants a unique insight into the creative process.  As an elder Walangari draws many parallels between his profoundly wise ancient culture and the modern workplace.
Still looking for more team building ideas? Check out our listing of events.