The third quarter of the year is winding down to a close, but your business has managed to meet the goals it has set at the onset of the year. Perhaps your team has exceeded its sales quota. Maybe your business has acquired several qualified leads. All of these would not be possible without the hard work, dedication and even the tenacity of each individual team member. Your business may not be considered a big contender in your industry — not yet. But things are certainly looking up.
Certainly, the contributions of your personnel should not go unnoticed. Without them, your business would not be in such a position. This time, a simple pat on the back would not do. Neither would a conventional team Christmas party.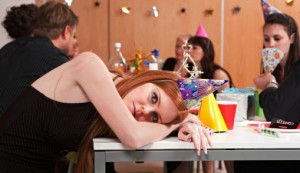 One of the major challenges almost every company faces is the challenge of attracting and maintaining top talent who will grow with them. And from the looks of it, you've got one stellar pool of talent. The challenge now is to keep them happy. Certainly, giving a competitive salary and benefits package is one way to keep them in the fold. However, numerous HR experts say that many employees are looking beyond this, with many of them putting a significant premium on chemistry, personal and career growth, work/life balance and even personal enjoyment.
Sure, your top performers will definitely appreciate the monetary bonus or even a bump in their monthly salary. But will these be enough to keep them under your employ? And what about conventional office parties? Like it or not, many view such parties as something they can certainly do without, if only it were not some form of unspoken requirement.
When you are thinking of giving recognition to your team, of ending the year on a high note, of riding the massive wave of success that you currently have well into the following year, you have to think beyond the box with something that your employees will thoroughly enjoy — like Team Bonding's suite of events.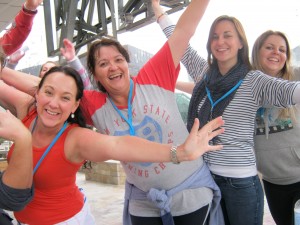 Our different events combine physical challenges with those that require creativity, problem solving, leadership, personal chemistry and even fun, each of which play a crucial role in building a top calibre team — one that is ready to face upcoming challenges.
Apart from providing fun for your employees, the shared experience they get from our activities have a carry-over effect in their professional lives. As they face the challenges of the following years at work, they can look back to the time they had overcome the challenges in a team building activity. With our suite of activities, you are not just rewarding the contributions of a select few. Rather, you are recognising that the organisation wouldn't achieve its goals without each individual playing their role.