Posted in: Amazing Race, Fun Team Events, Sydney Team Events, Team Building Activities
All work and no play makes Jack a dull boy.

The workplace can be a challenging environment: an amalgam of tight deadlines and dull routines. Sometimes, even companies that pay salaries above industry standards see a high turnover rate among their employees. This is because a high salary by itself cannot meet a worker's personal needs for fulfillment. If you put a premium on your workforce, you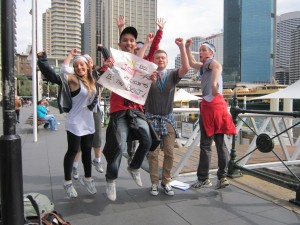 could consider conducting fun team building events as a reward for valuable employees.
When graduates are polled